This post ist off topic – has nothing to do with Central Asia. But the trip to Iceland in July 2017 was so impressive, I'd just like to share the memories with you. My friend and I rented a camper van. So we didn't have to care abou transport and accomodation, we had all together in one. We payed 2,400 Euros for 17 days, that we were effectively on the road. The first couple of days we stay in a hostel in Reykjavik, though, to get used to the country (and to enjoy a bit more comfort at least at the beginning of our trip – actually I asked for this, not my friend).
Visiting Iceland has been a huge dream of mine for a long time. – Hey, Edda is an Icelandic name, so there must be a certain bond! – Although excited to comer here I'm afraid of the cold and that's why decided to go to Iceland in July – so I would have the warm August afterwards in Central Asia. (Seems I was wrong, as August isn't really hot this year as it's supposed to be.)  – The day we arrive at Keflavik Airport in early July it was full moon. And although it's about 2.30 am when we land at BSI Reykjavik it's bright as almost in full daylight. It's freezing cold, but we're happy.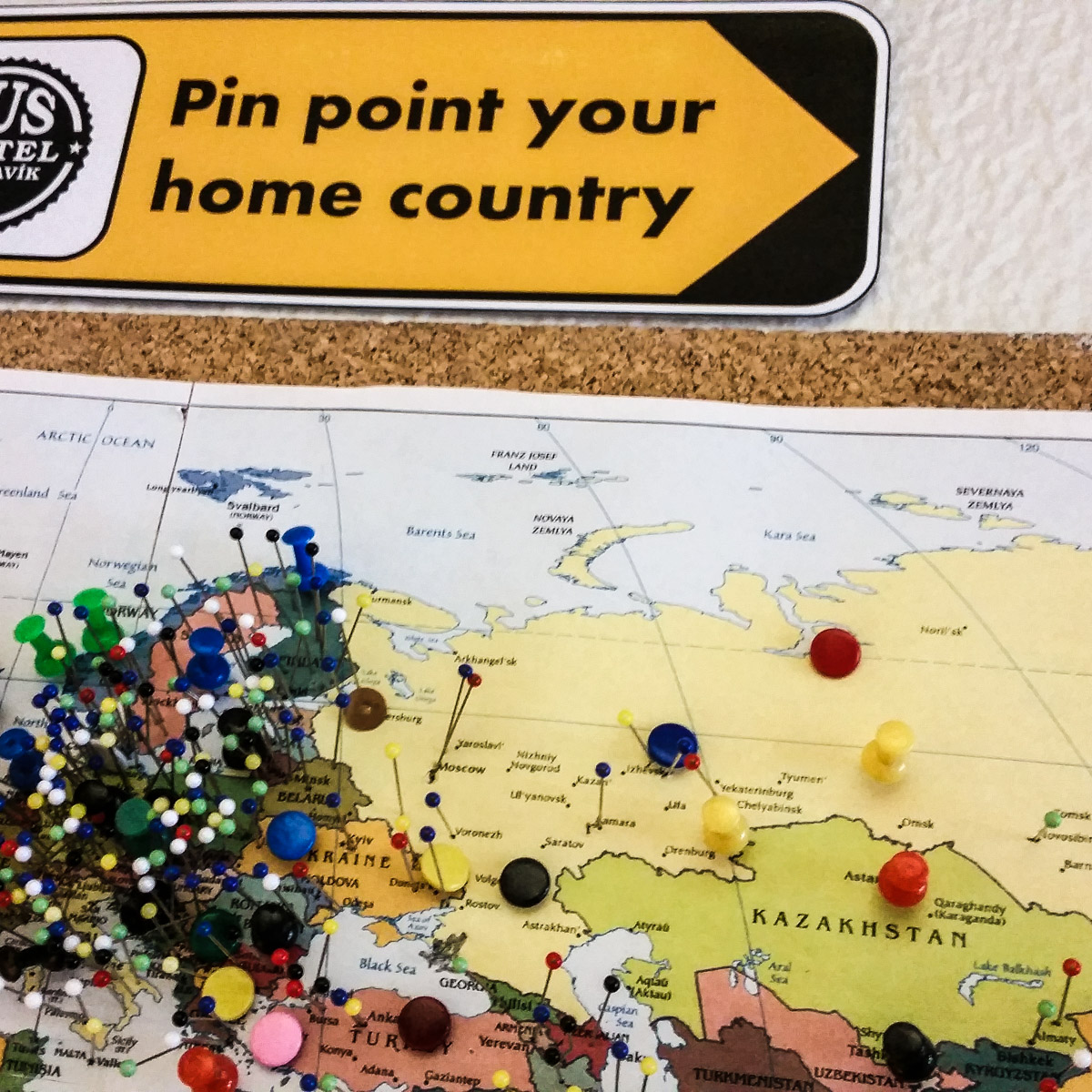 Day 3/19 – I'm looking for a Siminn prepaid card. The day before I didn't find one.  Eventually I buy on in Kringlan-Mall. I'd like to have mobile internet while travelling, and using a local card is less expensive than using my German card. I pay about 25 Euro for a package of 50 free minutes and five Gigabyte.
The sky over Perlan in Reykjavik, where we spend the evening. This building on hill Öskjuhlíð is one of the architectural landmarks of the Icelandic capital. Originally it was designed as hot water storage tanks. In 1991 it got a hemispherical structure built on top, with restaurants, an ice cave museum and a viewing platform. With good weather you can see volcano Snaefellsjokull in the North.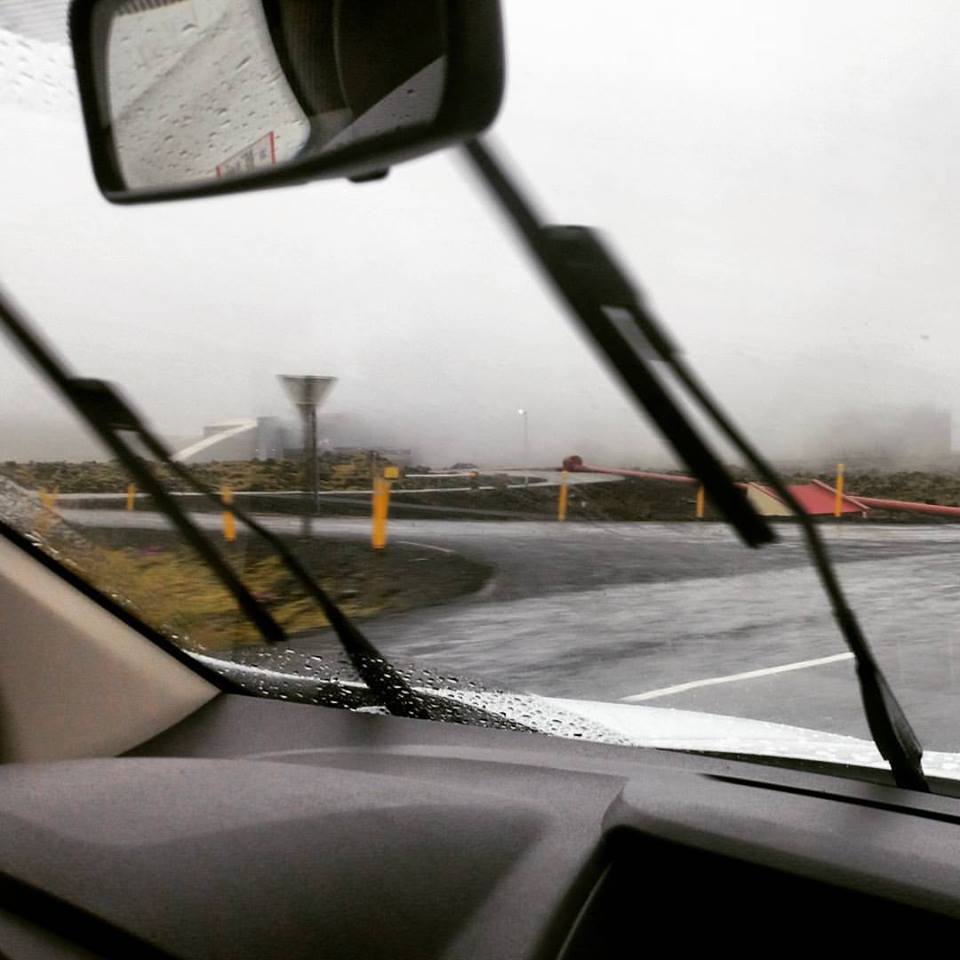 Day 2/19 – Okay, I am still a bit on topic here – someone from Almaty visited Bus Hostel in Reykjavik before!! – Here we stay for the first three days. A friend from Germany just has travelled Iceland the two recent weeks, we meet her and her parents at her last and our first day. They give us some recommendations – take care of fairies and trolls, of F roads and river crossings and go to Landmannalaugur! A fairly smooth arrival for us.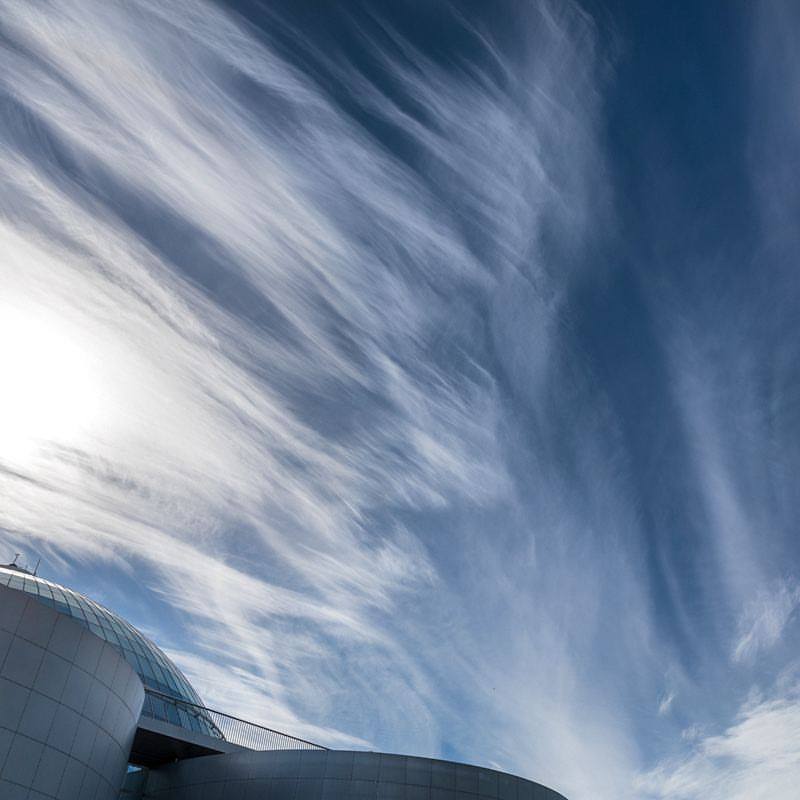 Day 4/19 – We got our camper van, a Dacia Dokker. With it we're not allowed to drive on F roads and can't go to the Icelandic highlands. But the car is fully equipped with a double bed, gas cooker, pots, plates, cups, two camping chairs, a table and other stuff. The hand-over of the car is friendly and smooth. We can only recommend Touring Cars Iceland. From Keflavik we're heading south. And that's what we see when passing the Blue Lagoon. We see the first black Lava fields, sometimes covered with moss, sometimes with violet spots of wild thyme and find a campsite in pouring rain in Þorlákshöfn. A short stroll to the beach, cooking after the rain had stopped and a chat with two Germans., who just finished the Ring road. They're in awe after their holidays in Iceland and recommend the Thrihnukagigur Inside Volcano Tour – which we won't do. A lot more to come, though.